Mark E Smith, the snarling singer and single-minded leader of Manchester post-punk group The Fall, was a rock hero whose drinking and fighting – as well as his ragged but rare musical artistry – became the stuff of legend.
Over the past 40 years, great bands have come and gone. Musical trends have waxed and waned.
But The Fall – basically Mark E Smith and whoever he hadn't fallen out with at the time – remained belligerently immoveable as the unfashionable but unshrinking mob in the shadows of the music scene.
In that time, he hired and fired more than 60 bandmates and released 30 albums of music that normally featured frayed, repetitive guitars and Smith's caustic stream of semi-consciousness.
His pronounced sing-slur made him unlike any other frontman, and he inspired devotion among fans who were drawn to his singular presence and rambling poetry.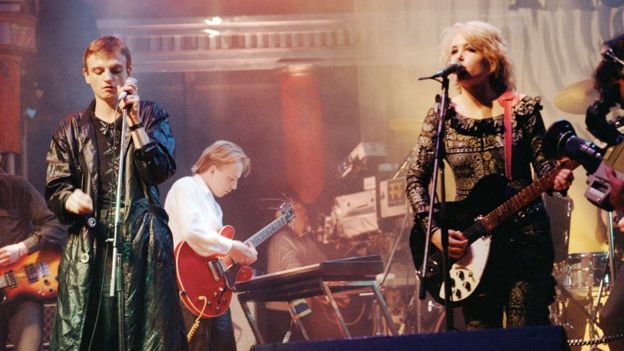 Mark Edward Smith grew up with a love of literature and named his band after an Albert Camus novel.
He had been a shipping clerk at Salford docks but was inspired to take music seriously after watching a now-legendary gig by The Sex Pistols in Manchester.
"When I first saw The Pistols at the Lesser Free Trade Hall in 76, I thought, my lot are not as bad as that," he wrote in his 2008 autobiography Renegade. "We're better."
He paid for his band's rehearsal space by playing pool and doing tarot readings, and their debut album, Live at the Witch Trials, came out in 1979.
It got good reviews, but Smith thought it had been misunderstood. "They thought it was too serious, overlooking the humour of it all," he said. "That's the story of my life, actually."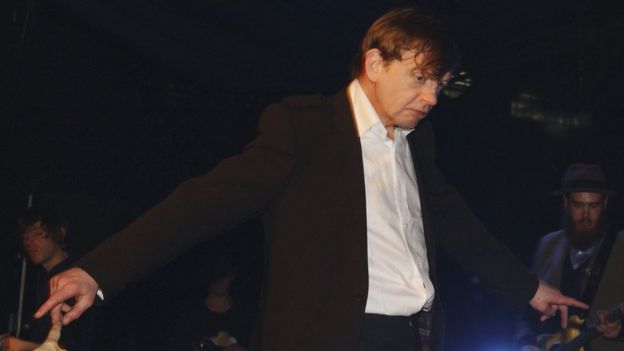 He says he turned down deals with record labels Virgin and Factory, but found a home – for a few years – with indie stable Rough Trade.
He also found a champion in BBC Radio 1 DJ John Peel, who called The Fall "the band against which all others are judged". When all the band's Peel Sessions were compiled and released as a box set in 2004, they ran to seven hours.
Between 1984 and 2004, 27 songs by The Fall reached the top 100 of the UK singles chart.
Only two went higher than number 40, though, and they were both covers – There's A Ghost In My House and Victoria.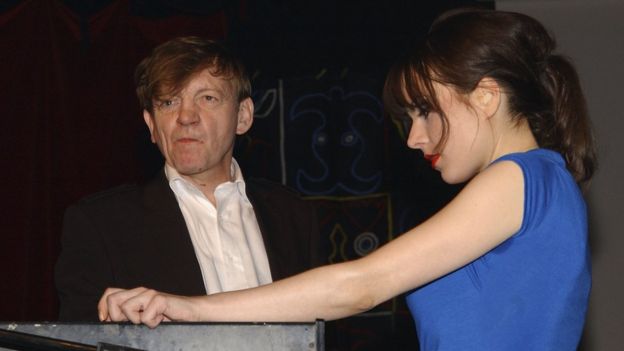 But some of their songs reached mainstream consciousness, such as 1988's Hit The North, whose howl of pride is about as catchy as The Fall got and made it a sort of national anthem for the north of England, being played at the home of Smith's beloved Manchester City FC.
Another track, Theme From Sparta FC, was used to introduce the football scores on BBC television – leading Smith to be invited to read the classified results in his distinctive drawl one Saturday afternoon.
And Hip Priest (with the repeated wailed lyric "he-ee-ee's not appreciated") was used in the soundtrack of The Silence of the Lambs.
But perhaps more famous than any of their songs is the fact that Smith got through so many bandmates over the years.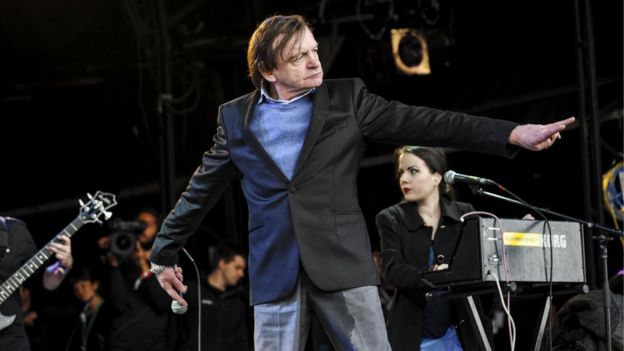 He was the only constant member and Wikipedia has an intricate graph showing the tenures of all the musicians who came and went over four decades.
Explaining that it mattered little who else was in the group, he once said: "If it's me and yer granny on bongos, it's The Fall."
The past band members included Marc Riley, who went on to become a BBC 6 Music DJ – who Smith sacked on his wedding day.
Smith was an autocrat as well as an auteur. "It's a bit like a football team," he once said of his management style. "Every so often you have to get rid of the centre-forward."
The singer said he got rid of Riley because he didn't like the fact Riley was questioning the writing credits, or the fact he danced to Deep Purple in a nightclub while on an Australia tour in 1982.
He told him: "Get in the hotel, and stay there till I tell you. You don't need to be dancing to Smoke on the Water." A fist fight ensued.
Riley told the Guardian he was sacked for hitting Smith back after the singer punished the band for an "average" gig by slapping each musician in turn.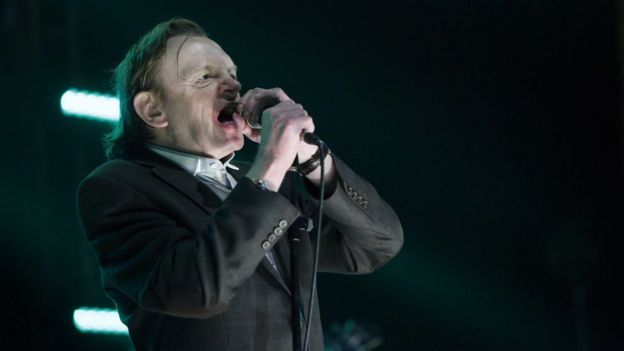 At an infamous show in New York in 1998, there was another "onstage disagreement" – as Smith put it – with the band.
"They all started throwing punches," he wrote in his book. "But I gave them a few left hooks back. They got worse than they gave me." The singer ended the night in jail.
Even if he did end up on the losing side, that didn't alter the fact that, in his eyes, whatever the quarrel, he was always right.
So he didn't see anything wrong with his lifelong heavy drinking.
"If anybody says to me I've got a problem with the drink, I tell them I do have a problem – like where to get it from after 11 o'clock," he once said.
"I've stopped drinking anyway – stopped half an hour ago."
There has never been anyone quite like Mark E Smith in British music, and there never will be again.
From the BBC
eil.com – the world's best online store for rare, collectable and out of print Vinyl Records, CDs & Music memorabilia since 1987