From the BBC.
It's time to unlock the hidden levels of the weirdest band-based video games…
Journey Escape (1982)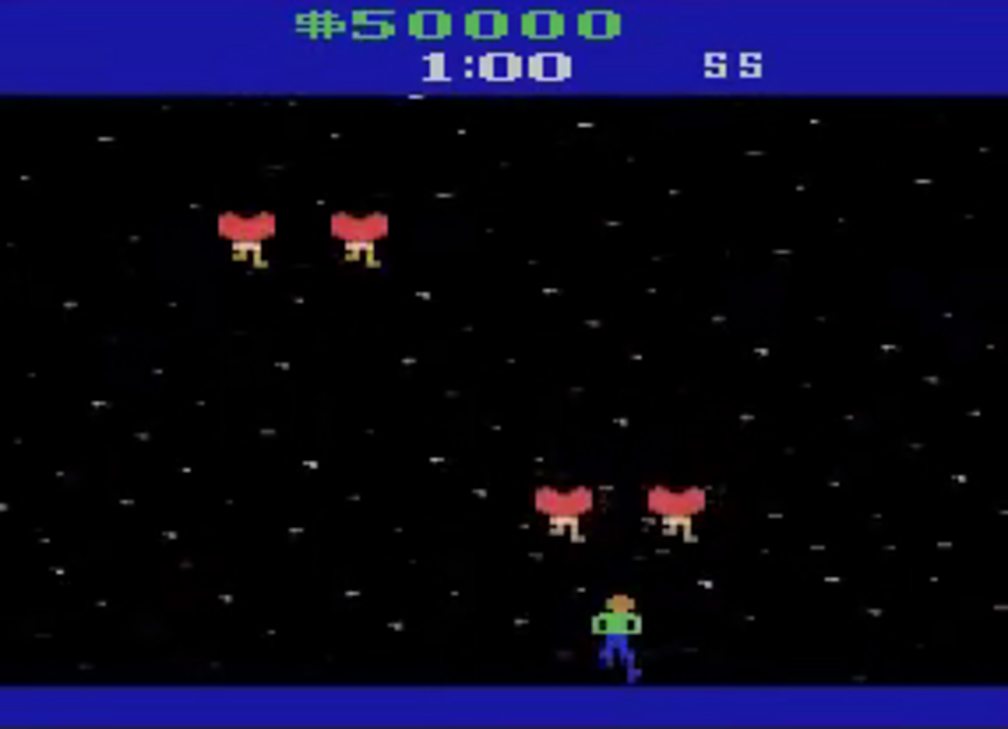 Data Age
San Fran soft-rockers Journey are best-known for their perennial karaoke fave Don't Stop Believin', but they were also early adopters of the video game tie-in. Launched for the Atari 2600 home console in 1982, Journey Escape depicted the band members as primitive digitised avatars. The joystick-wielding player simply had to guide the band to their instruments through a scrolling screen, evading menaces such as "love-crazed groupies". Unsurprisingly, the game's proto-electro sound effects couldn't quite convey the rousing qualities of Journey's music. The concept was updated for the arcades a year later.
Michael Jackson's Moonwalker (1990)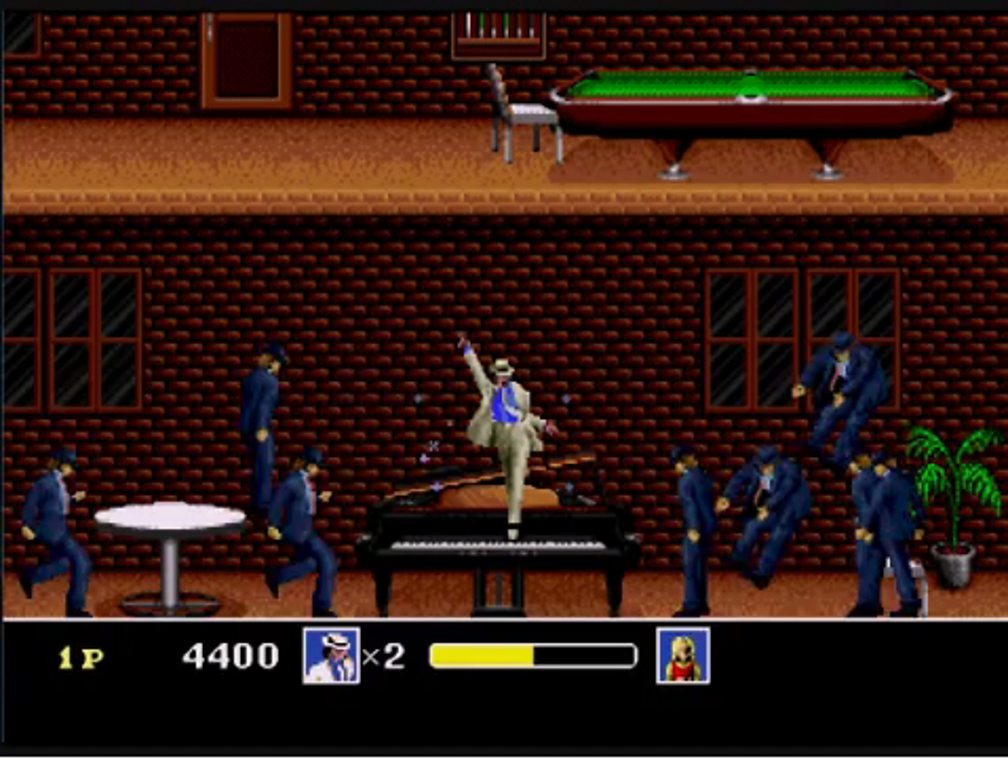 US Gold
Noted gamer Michael Jackson featured in several video games down the years, including – at his own request – as a playable character in Ready 2 Rumble Boxing: Round 2. However, Moonwalker (for Sega Mega Drive) was the first and wackiest Jacko game. Based on his surreal film of the same title, it featured a child-saving storyline, maze puzzles, races and battles, and packed in some rather cute trademark dance moves, set to synthesized versions of his classic tunes, with the King of Pop depicted as a Smooth Criminal sprite. There was also a three-player arcade version featuring a recurring cameo from Bubbles the chimp.
Omikron – The Nomad Soul (1999)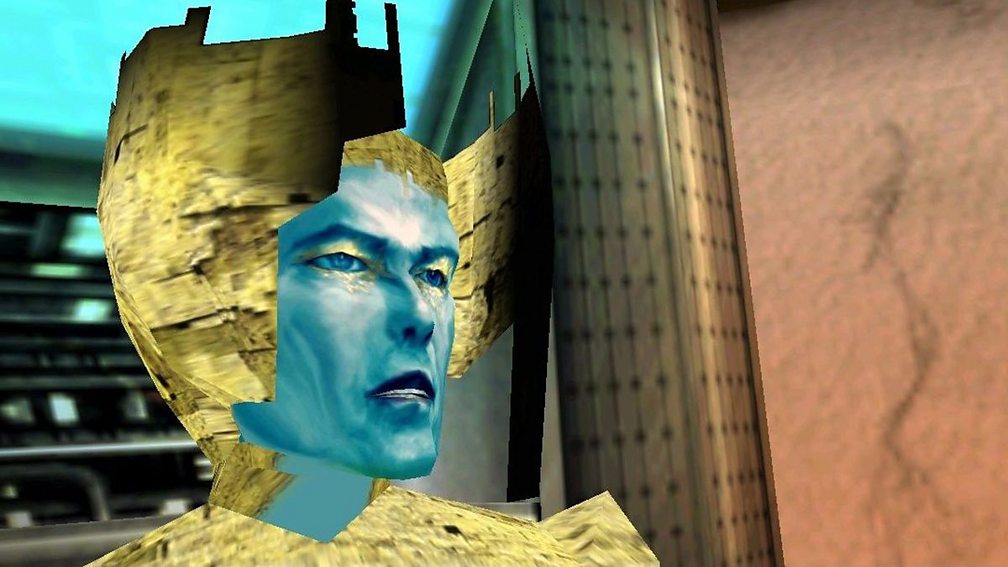 Quantic Dream
David Bowie played two small but pivotal roles in this suitably enigmatic first-person adventure thriller, set in a dystopian future (of course). He lent his digital likeness and voice to the character of Boz, a cyber-mystic-revolutionary being who warned the player of the government's demonic actions. He also fronted a band called The Dreamers in the game, writing some beautifully haunting original songs – most of which also featured on Bowie's 1999 album Hours.
Wu-Tang: Taste the Pain (1999)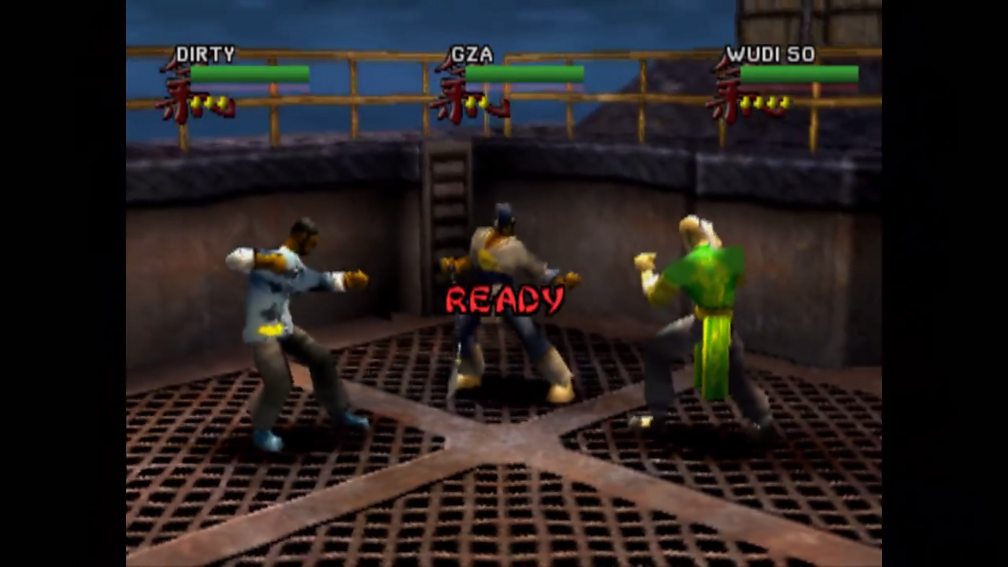 Activision
Beat-'em-up benchmarks Tekken, Mortal Kombat and Virtua Fighter clearly had an influence on this 1999 fighting game release, in which players could enter group combat as any of Wu-Tang's members. Taste the Pain's challenges were aptly titled the 36 Chambers, and characters could pull off a range of grisly finishing moves – Raekwon the Chef's included dissolving his opponent in a vat of radioactive-looking "Wu Brew". As players progressed through the game, they could unlock special features such as the "high violence mode" or O.D.B. drunken-boxing while dressed as a clown. Game publishers Activision even released a special W-shaped controller, although this functioned best as a rare collector's piece rather than an actual gaming device.
Paul McCartney's Give My Regards to Broad Street (1984)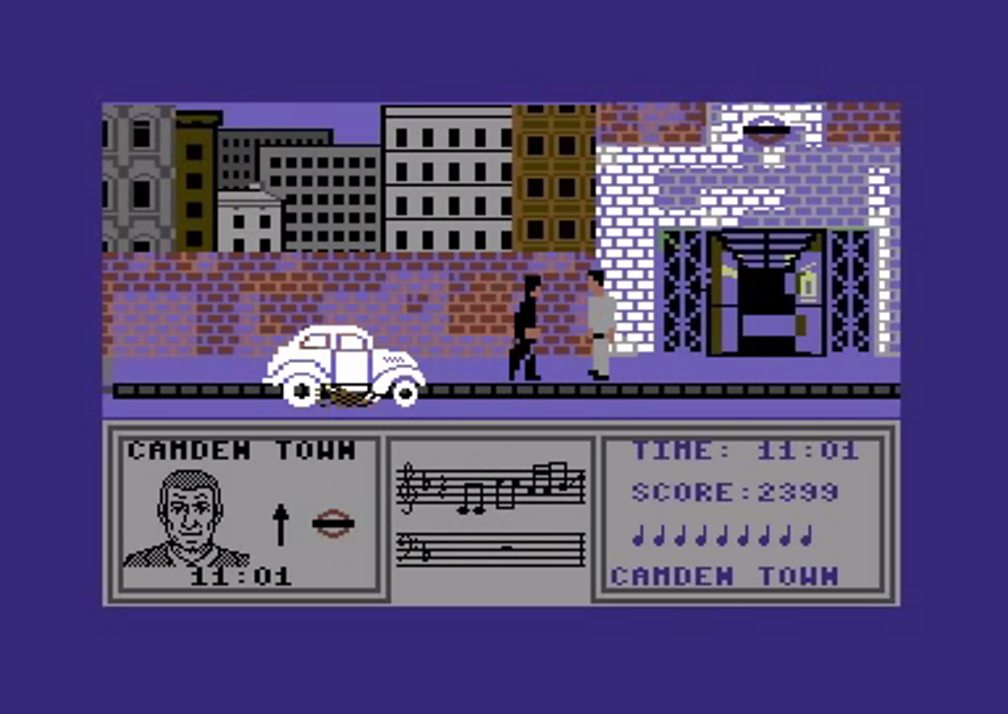 Argus Press Software
Paul McCartney's 1984 flop film about missing music master tapes also yielded a video game cassette for the era's powerhouse gaming computers, the Commodore 64 and the Sinclair ZX Spectrum. This driving game involved Macca pootling through London to meet bandmates to piece together his song, No More Lonely Nights. It was certainly no GTA, but at least featured an incredibly  catchy 8-bit version of Wings' definitive hit, Band on the Run.
Revolution X (1994)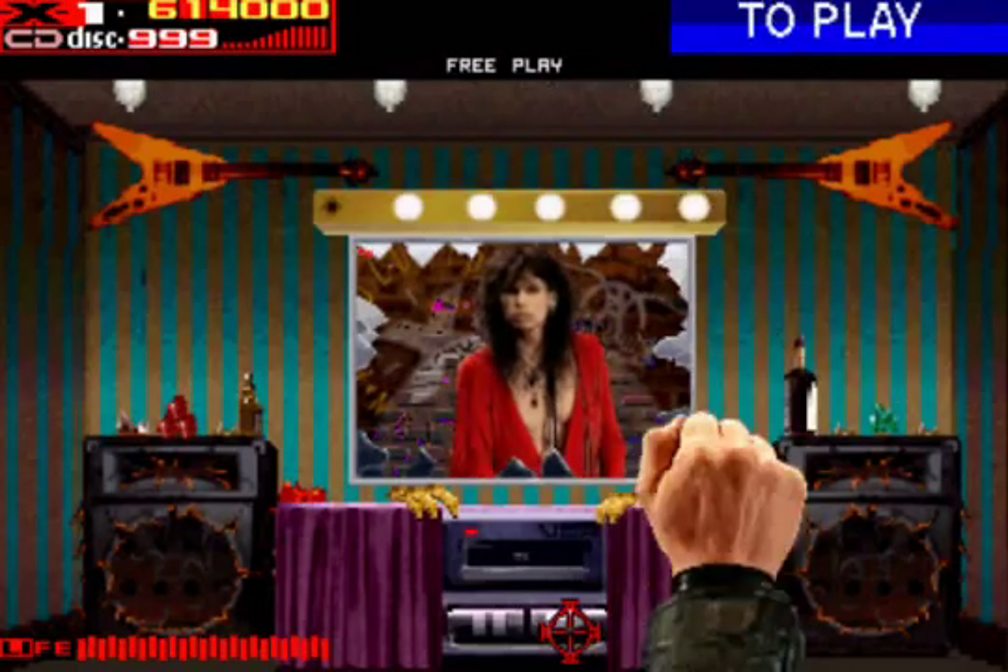 Midway
Aerosmith's schlocky arcade shoot-'em-up pitted the player against the dystopian, anti-fun "New Order Nation" regime, led by a strangely raunchy big boss named Helga. If you managed to romp through the levels and find the hidden band members, you were rewarded with a concert finale from Steven Tyler's rockers. The band might have appeared in glitchy 2D on-screen, but hearing them play a record-quality rendition of Walk This Way still got your pulse racing – and high-ranking players got to blast their way into the after-show party as a bonus, with Tyler declaring: "Let's do some damage, Aerosmith style!"
Def Jam: Fight for NY (2004)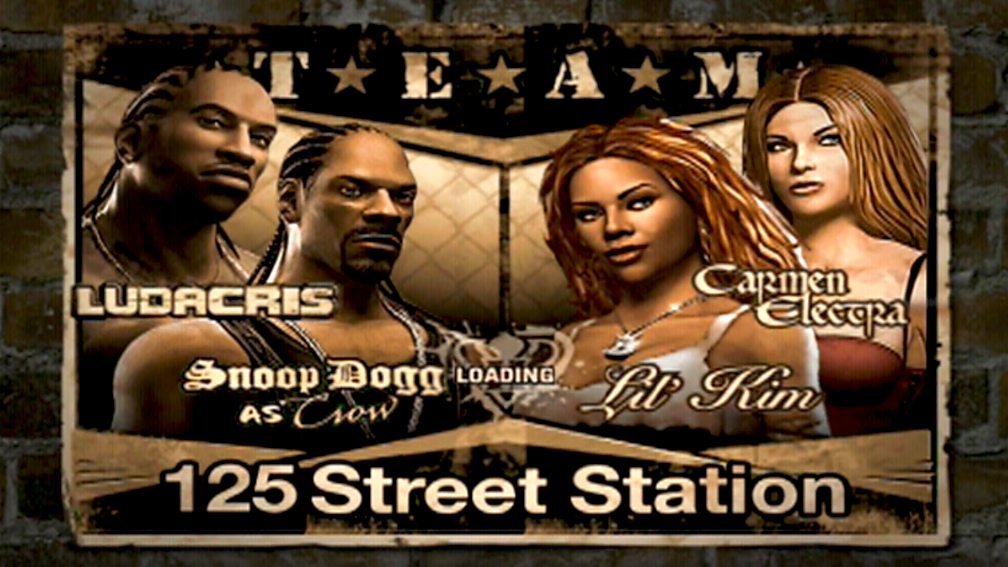 Electronic Arts
Pioneering hip hop label Def Jam moved into gaming with 2003's pro-wrestling-themed effort Vendetta, which was successful enough to demand a sequel. Fight for NY was more of a beat-'em-up title, featuring mixed fighting styles, a stellar cast and plenty of product placement against its gritty Big Apple backdrop. Gameplay was impressively adaptable, and the variations were memorably weird, allowing you to instigate a group brawl between Ludacris (throwing punches in heavy knitwear), Lil' Kim, Snoop Dogg, and, somewhat randomly, actor/model Carmen Electra.
Frankie Goes to Hollywood (1985)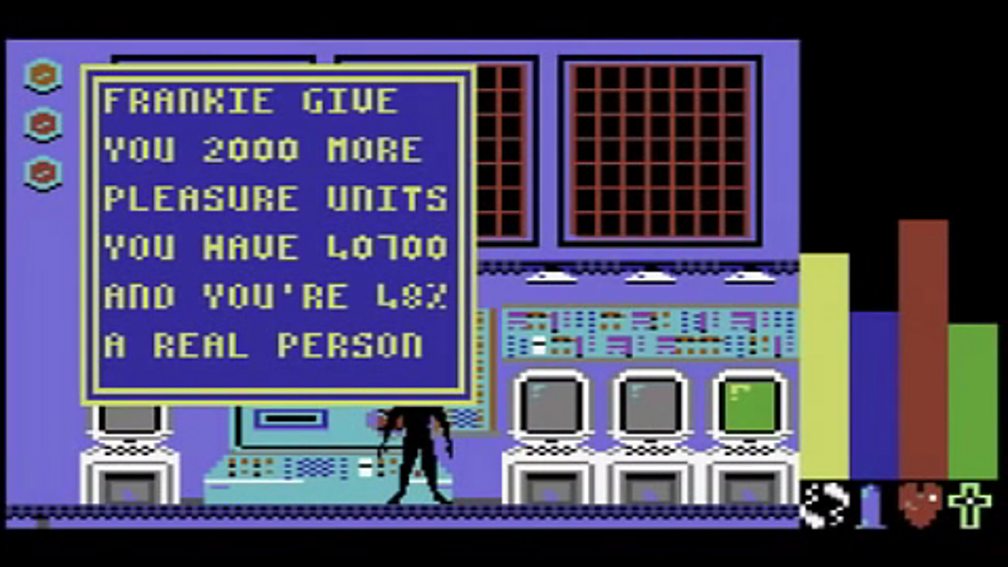 Ocean
Many music-branded video games are cursory attempts to shoehorn their star names into an existing gaming format, but the strange and existential Frankie Goes to Hollywood game – released for Spectrum and C64 at the height of the band's fame in 1985 – was actually of a piece with the Paul Morley-penned manifestos on their record sleeves. The main gameworld was a deliberately mundane depiction of suburban Liverpool, with your character mooching through a terraced house (complete with pixelated flock wallpaper) and puzzling through various mini-games in a quest to become a "full person" and reach the Pleasuredome. Featuring elements of political satire and philosophical probing, Frankie Goes to Hollywood was an early hint that video games could be about more than just obliterating your opponent.
Kiss: Psycho Circus – The Nightmare Child (2000)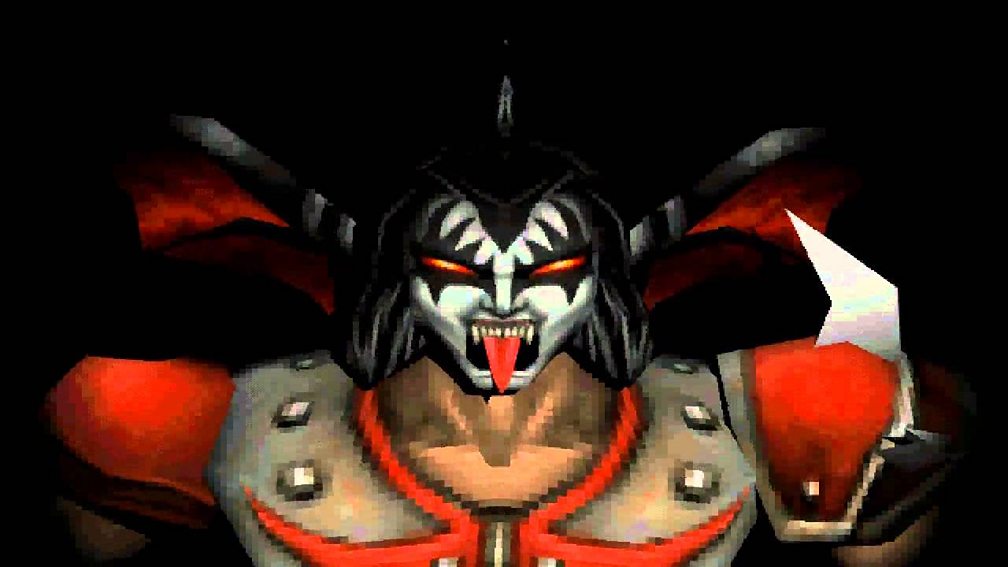 Gathering of Developers
As probably the most merch-savvy rock 'n' roll band in the world, Kiss had already put their brand to an old-school pinball machine – but they moved into computer games for the 21st century. Spooky first-person shooter Kiss: Psycho Circus – The Nightmare Child was released for PC and Sega Dreamcast in 2000, based on the comic series of the same name created by Todd McFarlane Productions. The game featured a central quartet of "regular guy" heroes who gradually acquired supernatural powers as Kiss alter-egos while they fought to prevent the universe unravelling. Variously praised and panned for its complexity, Psycho Circus at least fared rather better than Kiss's pointless Pinball video game a year later.
50 Cent: Blood on the Sand (2009)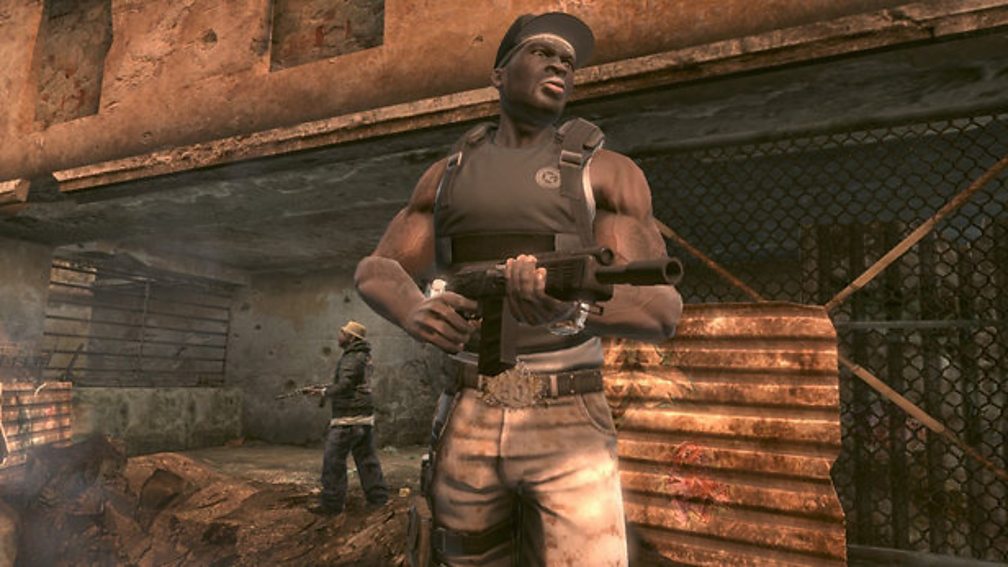 THQ
Fiddy's forays into gaming produced two gung-ho titles: 2005's Bulletproof and this 2009 third-person shooter sequel. Set in "an unnamed Middle Eastern country", Blood on the Sand had the musclebound rapper and his G-Unit bros tackling dodgy concert promoters and terrorists with high-calibre weapons to a soundtrack of exclusive 50 Cent tracks and a score by Swizz Beatz. As if the dubious action hero posturing wasn't enough of an ego massage for the troubled rap star, the game's makers recently revealed to Edge magazine that they were forced to insert several awkward helicopter battles into the game at the behest of Fiddy's seven-year-old son.
And no mention about Queen's The eYe!!
Explore eil.com… the world's largest online retailer of rare and out of print vinyl, CDs and music memorabilia – since 1987.