From Loudersound.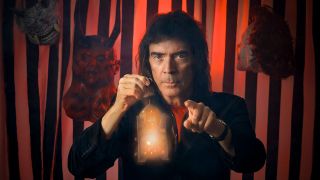 (Image credit: Tina Korhonen)
Steve Hackett
 returns to the world of concept albums for the first time in 48 years with the release of his latest studio album, 
The Circus And The Nightwhale
, which will be released through InsideOutMusic on February 16.
The new album will be the first Hackett concept album since his 1975 solo debut Voyage Of The Acolyte, which followed Genesis's 1974 grand double concept affair The Lamb Lies Down On Broadway.
"The Circus And The Nightwhale is an album with a difference," states Hackett. "This time it is a story, based both literally and metaphorically on my life… It's both faction and fiction, beginning in a gritty world of harsh reality, spinning off into a colourful and dark, weird metaphorical universe of wonder turned to terror, with an ultimately beautiful resolve.