Nothing beats a strong, mood setting soundtrack to bring the best out of a movie. It could be a brooding, ominous score to a horror movie, an Ennio Morricone spaghetti western theme, or a synthwave science fiction score. No matter what the movie is, the soundtrack is key.
We see a few excellent soundtracks pass through our hands here, and below are just some of the latest arrivals. You can view our entire selection in our store now.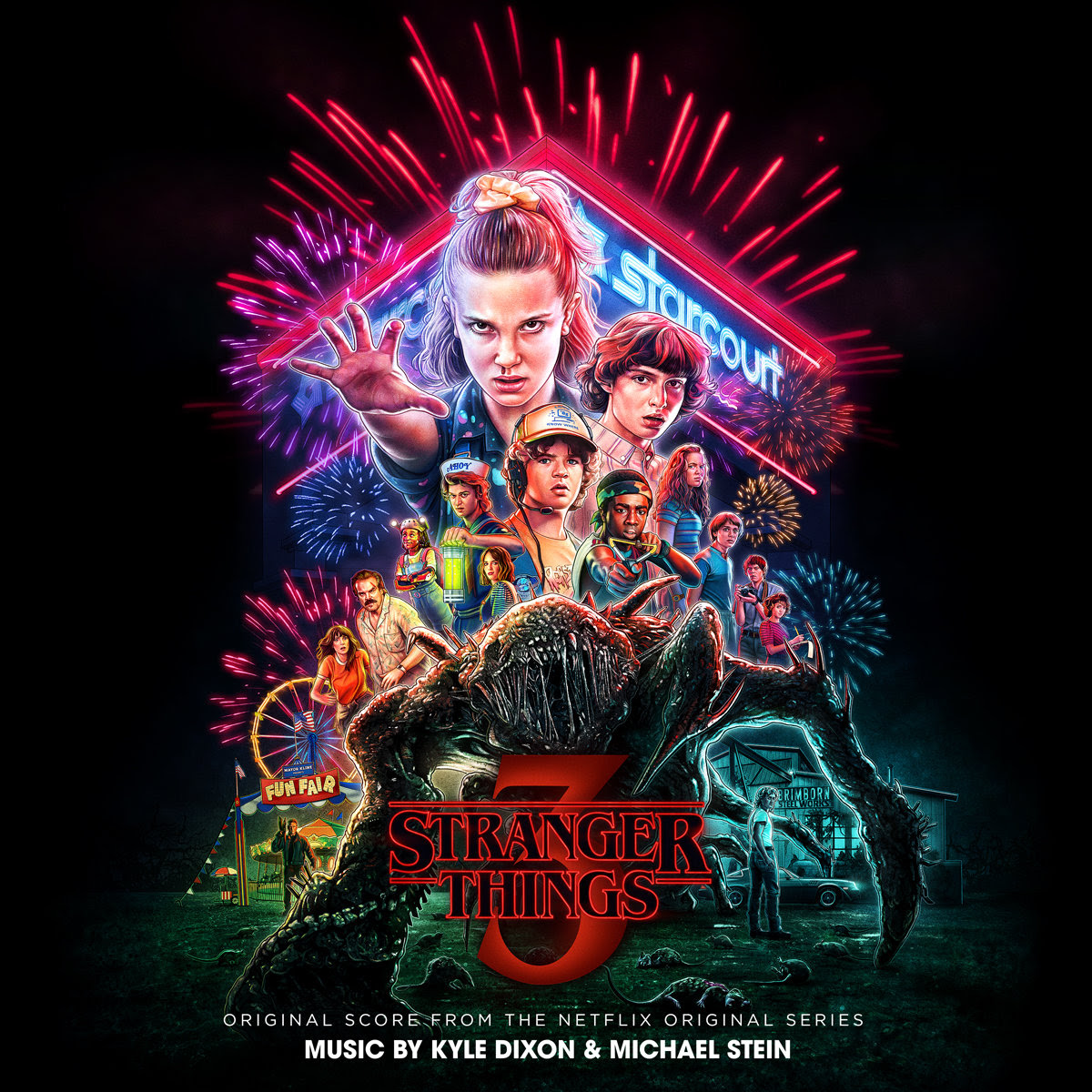 KYLE DIXON & MICHAEL STEIN Stranger Things 3 (2019 UK limited edition 41-track double LP pressed on 180gm Neon Pink Vinyl, featuring the original score by Kyle Dixon and Michael Stein. Complete with printedinner sleeve, both discs are BRAND NEW & unplayed housed in the eye-catching gatefold picture sleeve which remains sealed within the shrinkwrap with the original hype-sticker on the front which displays an exclusive Spotify scan-code toenable you to listen to it! LSINV234LP).
BARRY GRAY UFO (2019 UK limited edition 21-track double LP pressed on Lilac Vinyl, featuring the original soundtrack for Gerry Anderson's live action television show. To complement the series, the Anderson's frequent musical collaborator Barry Gray created a multi-faceted score that gave the programme its own musical identity. Elegantly crafted and a firm favourite with Barry Gray fans, the sound of UFO, particularly its ethereal 'World Music' closing credits is, quite simply, a joy, including the bonus recording Trampoline, performed by The Spencer Davis Group from the episode Ordeal. Both discs are BRAND NEW & unplayed housed within the gatefold picture sleeve which comes with a hype-stickered rice paper belly-band to show that this release was manufactured without shrink wrap SILLP1597).
ORIGINAL SOUNDTRACK The Magic Of Lassie (1979 UK 13-track LP featuring the music from the soundtrack of the classic film, including contributions from Debby & Pat Boone, Mickey Rooney, James Stewart & more, front laminated picture sleeve. Thesleeve shows just a little shelfwear & the vinyl remains excellent with little sign of play SHM992).
Find more collectable soundtracks at eil.com, and if you are looking to sell items, contact 01474 815099
eil.com – the world's best online store for rare, collectable and out of print Vinyl Records, CDs & Music memorabilia since 1987