This highly coveted edition of Marillion's FEAR box set (F*** Everyone And Run) is the Rare 2016 UK FULLY AUTOGRAPHED 'Ultimate Edition Box Set'
It contains a 17-track double LP pressed on 180 gram vinyl, 17-track CD album, 14-track Demo disc and a 21-track Blu-ray disc containing a making of the album film, 5.1 mix (96K) of the album, 96k mix of the album, rough demos, instrumental versions and films and visuals to accompany each song on the album. Includes an art card signed by theband – Steve Hogarth, Ian Mosley, Mark Kelly, Pete Trewavas and Steve Rothery.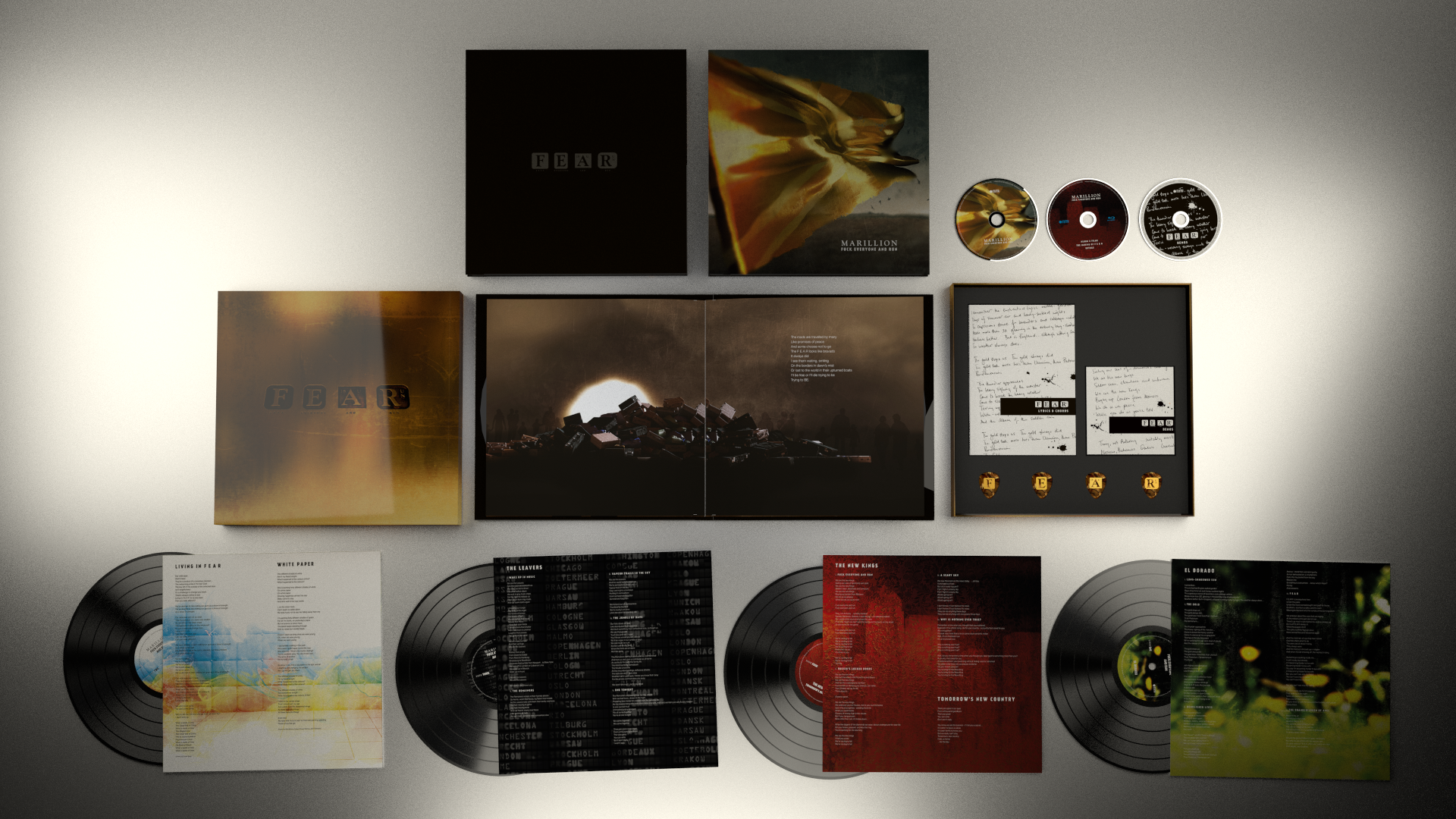 All presented in a 180-page 12″× 12″ art book with exclusive artwork plus a lyric and chord booklet along with four exclusive Marillion plectrums. Housed in a 13″ x 13″ x 1½" luxury picture box.
Find out more about this release over at eil.com
Check out our catalogue of rare and collectable Marillion vinyl on eil.com, and if you have any items to sell, please call us on 01474 815099
eil.com – the world's best online store for rare, collectable and out of print Vinyl Records, CDs & Music memorabilia since 1987