As the boyband celebrate 20 years since their biggest album, Ed Power at The Independent looks at the excess of the Nineties – and how a 19-year-old computer whizz sent it all up in smoke.
Backstreet Boys' 1999 album Millennium was an unlikely harbinger of the apocalypse. On 2 June of that year the LP, brimming with treacly delights such as "I Want It That Way" and "Show Me the Meaning of Being Lonely", was confirmed as having smashed previous first week sales figures in the United States. Shifting 1.13 million units in seven days, it was the hottest property in pop – a dewy-eyed, floppy-fringed phenomenon released into an industry at its commercial zenith.
Listen carefully, though, and beneath the ping of champagne corks and the swirl of confetti you could hear the drumbeat of hooves. The four horsemen were abroad. On 1 June 1999, 24 hours before Millennium was revealed to have achieved record-shattering sales, a teenage hacker in a ramshackle suburban Massachusetts bedroom quietly posted a rickety glob of software on the internet. Nobody noticed, not at first at least. But it would soon do to the music business what that iceberg did to the Titanic.
Napster, a revolutionary file-sharing service created by the 19-year-old Shawn Fanning, holed the industry below the waterline. By the time those in power had reckoned with the situation, the damage was irreversible. The peer-to-peer genie was out of the lamp. Within a few years, music would be on its knees as consumers freely swapped MP3 files, causing sales to collapse. It became an open question whether anyone other than the very biggest artists could sustain a living. As is often the case with empires on the brink, even as Backstreet Boys soared into the record books, the end was already nigh.
Twenty years on, it's hard not to feel that the cosmos had decreed Napster and Backstreet Boys should be intertwined by fate and circumstance. The late Nineties was an age of unprecedented plenitude for major labels. Pop music was booming with artists such as Britney Spears, NSYNC and Backstreet Boys (the latter two deathly rivals masterminded by the disgraced Orlando Svengali, Lou Pearlman) moving LPs by the crate. So runaway was business that in 1999 a new category of bestseller was created – the "diamond" record, referring to albums or singles that shifted 10 million copies or more.
The majors were making out like gangbusters. The number of CDs shipped annually in the United States alone increased from 207 million in 1990 to 937 million in 2000. A typical pop long player of the era contained at most three or four genuine nuggets. Yet fans, unable to purchase individuals tracks, were required to shell out £15-£20 for an entire record, notwithstanding that at least half would be filler (two thirds in the case of any "Britpop" album released later than 1997).
"Again and again in the Nineties, the unthinkable became commercial," wrote The New York Times in April 2000. "This decade wasn't the age of hip-hop, new country, alternative rock, or teen pop. It was the age of everything."
"The music industry got big and bloated in the Nineties, and charged exorbitant prices for everything – like CDs that cost 50 cents to make, you were paying like $20 in the store," Sonic Youth guitarist Lee Ranaldo would later say. "The music industry had tons of money and power."
The excess was eyewatering. When the Spice Girls put out their second album, Spiceworld, in 1997, 300 journalists were flown from around the world to Granada in Spain for a listening party in a Moorish palace. And at least the Spice Girls were actually clocking up hits. Elsewhere, millions was lavished on hyping new bands – even if there was typically little chance of the label ever seeing the money back. Profitable acts brought in so much it didn't matter. The industry was floating in swimming pools of cash.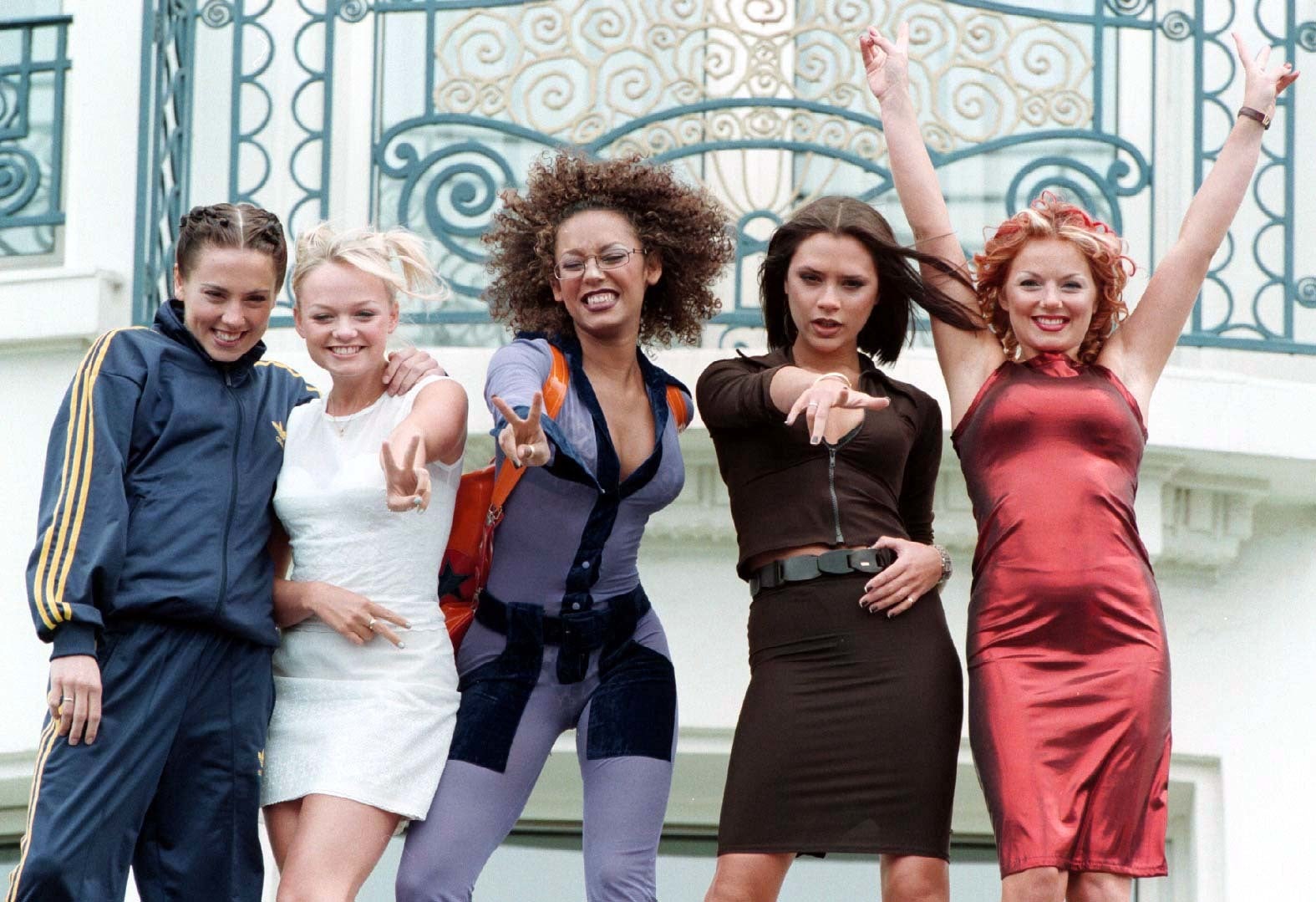 Millennium seemed to embody this overkill. In large part written by Swedish hit purveyor Max Martin, the record was the equivalent of a Michael Bay blockbuster: loud, flashy, assembled on the principle that money was no object. The sci-fi video to single "Larger Than Life" cost $2.1m. BMG, then one of the five big "majors", was so smitten by its success that it snapped up Backstreet Boys' label, Jive, for $3bn – the most ever paid for an independent.
"The music industry in the Nineties was this hot air balloon that got so big and bloated," Garbage's Shirley Manson would remember of that time. "Ridiculous amounts of money were being spent on any band that sounded remotely like another band that was selling really well. It was the height of record company corporate greed."
As with all gold rushes, the belief was that this one would last forever. "Labels had been expanding – hiring new staff, spending unprecedented million on bands – through the Eighties and Nineties," wrote Steve Knopper in Appetite for Self-Destruction: The Spectacular Crash of the Record Industry in the Digital Age. "They had no reason to think it would stop during the teen pop era, which made everybody rich, not just the executive who worked with Britney Spears and Backstreet. Eminem, Shania Twain, Celine Dion, and Limp Bizkit took off in this period. Carlos Santana came back and even artists better known for their concerts, like Phish and Dave Matthews Band, were able to go multiplatinum. Labels were fat and happy."
They were about to undergo the mother of all crash diets. Fanning, a scrappy kid from the wrong side of the tracks in Massachusetts, had cobbled together, with the help of a network of like-minded hackers, one of the world's first peer-to peer-sites. Napster was groundbreaking in that it allowed users to connect directly and exchange music. All Fanning's software did was catalogue the songs that people could download from one another's hard drives. Even as Backstreet Boys toasted their historic accomplishment, a death knell was ringing.
"Teen pop was one last squeeze of the sponge to get the world to spend millions and millions and dollars on compact discs," wrote Knopper. "It wouldn't last.
"It felt this model for sharing media was superior to going and buying an album," Fanning would reflect as his fame and notoriety grew. "Being able to basically to have access the entire universe of recorded music where independent creators could publish directly … it just seemed a better system ."
The labels initially ignored Napster – largely because they didn't understand it. Record companies had started out in the early 20th century as technology corporations designing and selling phonographs. Over the decades they had focused on the more lucrative business of flogging vinyl and CDs and forgotten about tech. Until it came back to bite them.
The existential nature of the threat posed by file sharing became clear in late 1999 when Hilary Rosen, then president of the Recording Industry Association of America (RIAA) corralled the bosses of all the majors into a boardroom in Los Angeles and opened a laptop. One by one she asked the suits to name a song by one of their artists – the more obscure the better. Each time, she typed the name into Napster and, bingo, up came the tune. That was true even of material had hadn't been released yet. Over the space of a few minutes their jaws all clacked open.
"We saw the clicks… the numbers of what they were downloading," recalled Sony chief executive Don Ienner. "That was shocking."
Backstreet Boys and their peers were too busy enjoying their fame to notice. Instead, an unlikely early dissenting voice was that of Metallica. The heavy metal band were outraged when an unmixed version of a song they had recorded for the Mission: Impossible 2 soundtrack turned up on Napster. They filed a suit against the company – for which they were derided at the time as petty party-poopers.
"We weren't quite prepared for the s**tstorm that we became engulfed in," drummer Lars Ulrich told The Huffington Post in 2013. "I think history has proved that we were somewhat right. It'll be in the first five sentences of my obituary, and I sort of accept that."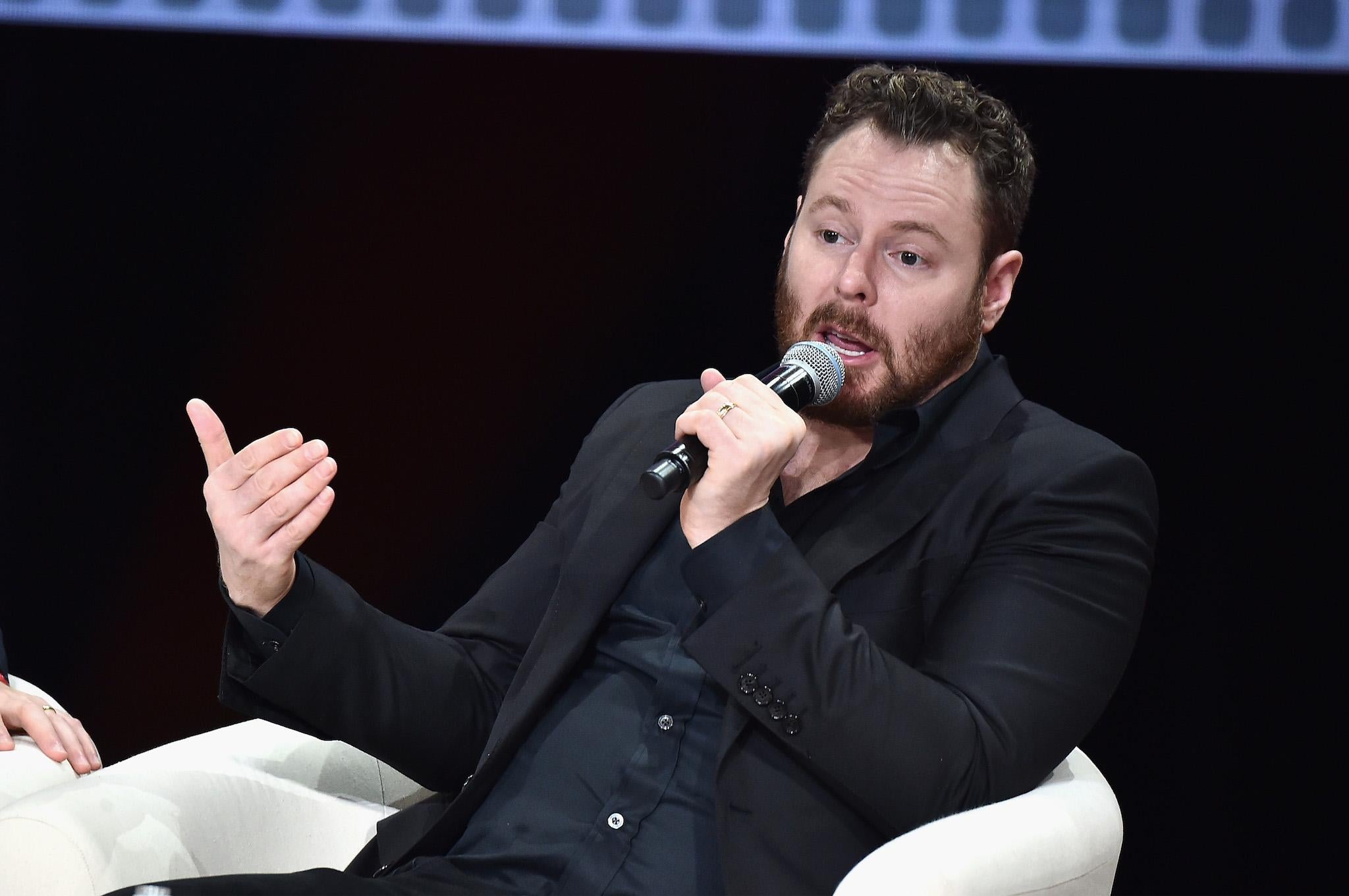 Fanning was soon almost as celebrated as the popstars whose careers he was accused of sabotaging. As was Napster co-founder Sean Parker (an early investor in Facebook who would, in 2010, ironically be portrayed by boyband luminary Justin Timberlake in Aaron Sorkin's The Social Network). "What's Next For Napster," read an October 2000 Time magazine cover story. "How Shawn Fanning, 19, Upended Music and A Lot More."
What was next was a flurry of lawsuits. In July 2001, Napster was forced to shut down its entire network on foot of an injunction obtained by the RIAA. Twelve months later it declared bankruptcy. But for the industry, it was too late. The technology that made it possible for users to share music files was out in the world. Napster was gone. In its place rose LimeWire, Kazaa, BitTorrent and others. Every time the labels tried to stamp out a fire, another three flared up in its place. Fanning would go on to found a number of startups. And if not in the Mark Zuckerberg league, he is nonetheless perched prettily with an estimated net worth of $124m. The Backstreet Boys, for their part, had a chequered Noughties.
Having sued Pearlman for misrepresentation and fraud, they would spend the next decade trying to reprise the success of Millennium. A string of flops followed and there was a falling out between Nick Carter and the rest of the group who accused Jive of prioritising Carter's solo career over that of the band. They dwindled into insignificance, just another of pop's cautionary tales.
But in early middle age, and with Carter returned to the fold, there came a happy ending. Backstreet Boys were carried aloft by the boyband revival that has also revitalised Take That and Westlife. In January, their latest album, DNA, topped the American charts, their first number one in 19 years.
The difference is that where Millennium sold 1.3 million units on its way to achieving that feat, DNA only had to shift 234,000 records to rocket to the summit of the Billboard Hot 100. Backstreet Boys may have regained their position as the boyband of the hour. In every other way, all has changed completely.
****
Music has never been in decline here at eil.com and we stock hundreds of thousands of Vinyl Records, CDs & items of Pop & Rock Memorabilia every year! Explore what's in today at eil.com
See what's in stock by the Backstreet Boys…
Backstreet Boys - In A World Like This - Japanese - CD-R acetate - Promo - £8.00, $9.84, €9.04 (New Item) (arrived 01-Oct-2022 15:44)

on February 2, 2023 at 9:13 pm

BACKSTREET BOYS In A World Like This (2013 Japanese 1-track promotional CD-R, taken from their eighth studio album with the same title, custom printed disc and picture insert with release details on the reverse)

Backstreet Boys - Backstreet Boys - Korean - 3-CD set - £35.00, $43.05, €39.55 (New Item) (arrived 21-Jun-2022 13:10)

on February 2, 2023 at 9:13 pm

BACKSTREET BOYS Backstreet Boys (2002 rare and genuine Korean 42-track 3-CD set, contains the self titled debut CD album, Backstreet's Back CD album with two bonus tracks: All I Have To Give part 2 & If I Don't Have You plus an exclusive 15-track karaoke VCD [playable on your PC at the time of issue in 2006 - you should check compatibility before purchase]. This set is presented in unique picture slipcase to Korea. Sealed from new)
eil.com – the world's best online store for rare, collectable and out of print Vinyl Records, CDs & Music memorabilia since 1987