From The Vinyl Factory:
Recorded during the jazz bassist and composer's week-long residency at Detroit's Strata Concert Gallery in 1973.
A lost recording of jazz iconoclast Charles Mingus performing with a quintet at Detroit's Strata Concert Gallery in 1973 is set to be released by BBE and 180 Proof this November.
Read next: The story of independent jazz label Strata Records
Recorded at a short-lived performance space run by independent label Strata Records on Seldon Avenue during the early '70s, the sessions were transmitted live by producer and broadcaster Robert "Bud" Spangler for WDET-FM radio, and feature Mingus alongside drummer Roy Brooks and trumpeter Joe Gardner (both Detroit natives), pianist Don Pullen, and the saxophonist John Stubblefield.
The "lost tapes" were uncovered by DJ Amir Abdullah, who has reissued much of the succinct yet iconic Strata archive in recent years years.
In an interview with The Vinyl Factory in 2013, he described the role of Strata boss Kenny Cox in the community: "Kenny was a well known composer in Detroit, so if you had Miles Davis, Charles Mingus or anybody else coming to town, they knew who that was. Let's say if Herbie Hancock came to town and he's playing wherever, Strata would record that and broadcast it live on the radio for the people who couldn't afford to go to the shows".
Tha track list for Mingus' stint at the space in February 1973 includes classics like 'Pithecanthropus Erectus', released on an album of the same name in 1956, alongside newer compositions like 'Orange Was the Color of Her Dress, Then Blue Silk', which would appear on Mingus Two in 1975. It also includes 'Dizzy Profile', a waltz never officially recorded by Mingus for studio release.
It's been a bumper year for "lost" jazz records, with John Coltrane and Thelonious Monkreceiving previously unheard archival releases in 2018.
Charles Mingus – Jazz in Detroit / Strata Concert Gallery / 46 Seldon will be released on 2nd November via BBE and 180 Proof. Pre-order your copy here and check out the artwork and tracklist below.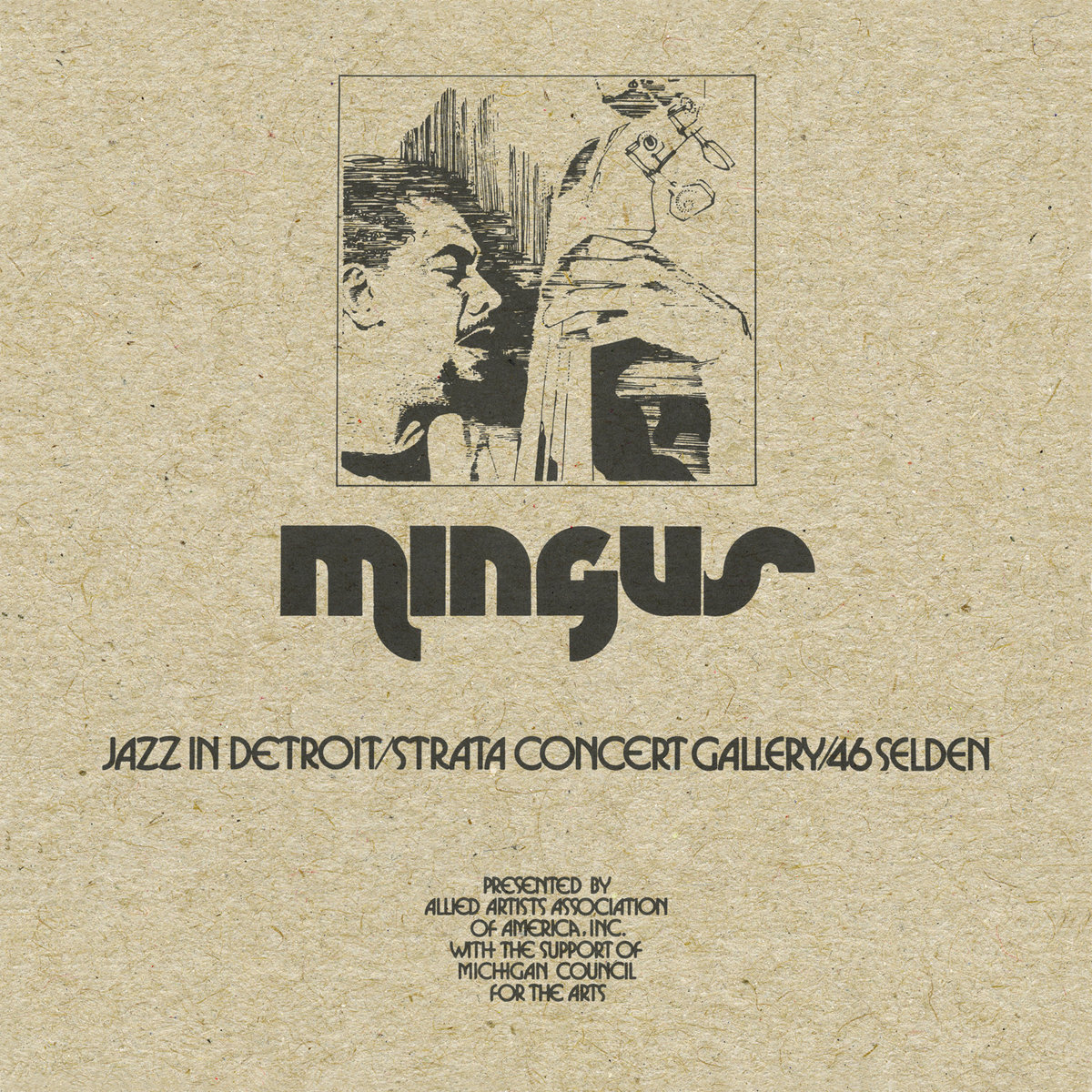 Tracklist:
A1 – Pithecanthropus Erectus
B1 – Pithecanthropus Erectus (continued)
C1 – The Man Who Never Sleeps
D1 – Peggy's Blue Skylight
E1 – Introduction by Bud Spangler / Celia
F1 – Celia (continued)
G1 – C Jam Blues
H1 – C Jam Blues (continued)
I1 – Orange Was the Color of Her Dress, Then Blue Silk
J1 – Dizzy Profile
Be sure to check out the rest of our jazz rarities on eil.com, and if you have any items to sell, please call us on 01474 815099
eil.com – the world's best online store for rare, collectable and out of print Vinyl Records, CDs & Music memorabilia since 1987