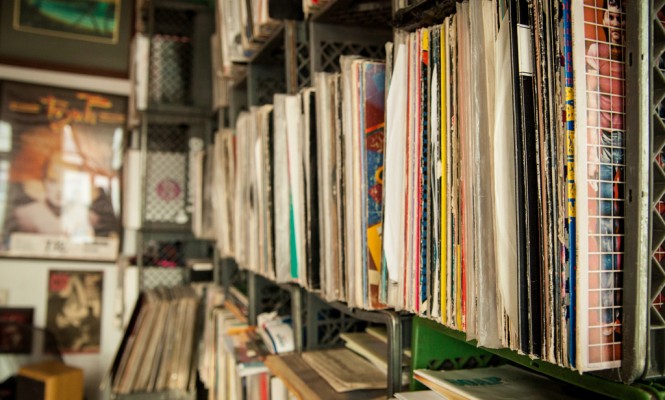 Entry requirements: male, obsessive and painfully predictable.
Joining the long list of pointless undergraduate degrees, like David Beckham Studies, Golf Management and The Phallus, is a new three year course in Record Collecting at Stax University.
Course description? "The degree will examine pupils understanding of grading the condition of records, why some records are more valuable than others, matrix numbers, stampings, the manufacturing process, mastering of vinyl and the weight bearing ratios of the IKEA Kallax range of shelving."
But you'll need to take the entry paper before heading into that Kallax seminar. It's a tough exam with lots of multi-part brain workouts and a Pythagorus teaser to test your maths.
In just 30 minutes, you must demonstrate how obsessive male collectors chronically infuriate their spouses, as well as show a basic understanding of the tradeoffs faced by widows when disposing of vinyl.
From pricing Pink Floyd albums to approximating the time value of hours wasted in record shops to calculating the rate of vinyl depreciation associated with a Fisher Price record player; a firm grip on finances is also essential. Oh, and make sure you can explain, in economic terms, how pointless Bruce Springsteen reissues are.
Obviously the whole thing's a hoax; fabricated by vinyl blog Every Record Tells A Story. Take the paper here.
You don't need to have a degree in record collecting to explore the worlds largest, most diverse, range of collectable and out of print vinyl here at eil.com