[eil.com customers feature in this article!]
eil.com stocks vintage and 'new' items of Pop & Rock Memorabilia every day – from clothing worn by the musicians to the fly posters pasted on walls outside gig venues and everything in between.
Find it all here but get in touch and tell us what you're still looking for.
 [By Emily Mackay at the BBC]
For many of us, fandom is all about the music, man, but for others, loving a musician's work goes hand-in-hand with buying it in as many physical formats as possible, and also by amassing huge collections of memorabilia.
For the truly dedicated, it's worth it – awe and admiration, or just a quiet sense of private satisfaction, can be yours at the bottom of that next box of 7-inch singles at a car-boot sale or by winning online auctions.
Now, you weren't needing that spare room for anything, were you? Here we pay tribute to the noble dedication of some of the world's most accomplished record and pop memorabilia collectors.
Liz West – spicing up her life
West is now an independent artist and curator, and her collection, including Spice dolls, costumes, promotional items and more, holds the Guinness World Record for the most Spice Girls memorabilia, and has become a touring exhibition that's visited cities around the country, drawing 50,000 visitors in Leeds alone. She's also the subject of a documentary made by i-D, whom she told: "I wanted to be part of their gang!"
Liz does have a rival in her affection for the Spice Girls. As BBC News reported, Alan Smith-Allison has also been collecting Spice memorabilia since their early days, and his collection is being exhibited in London until 20 August.
Zero Freitas – owner of over 5m records
You might be proud of the size of your record collection, but you'll need to visit a lot more car-boot sales to keep up with Brazilian mega-collector Zero Freitas. His music archive is acknowledged to be the world's largest, with more than 5m records. Some of the treasures and oddities therein include every single record ever pressed in Cuba, over 15,000 polka albums, and 1,793 copies of the first album he ever bought, Roberto Carlos Sings to the Children (Carlos is known as The King of Latin Music).
Freitas has hired a team of people to catalogue his collection and the task is expected to take them about 20 years. One of his closest competitors was US enthusiast and record shop owner Paul Mawhinney, whose collection was thought to number about 3m records. When Mawhinney's shop, Record-Rama in Pittsburg, closed in 2008 he tried – and failed – to find a buyer for the full collection. Instead, he sold sections of his archive to separate buyers – until one man came in and bought what was left. That man was Zero Freitas.
Alex de Marseilles – a king among Prince fans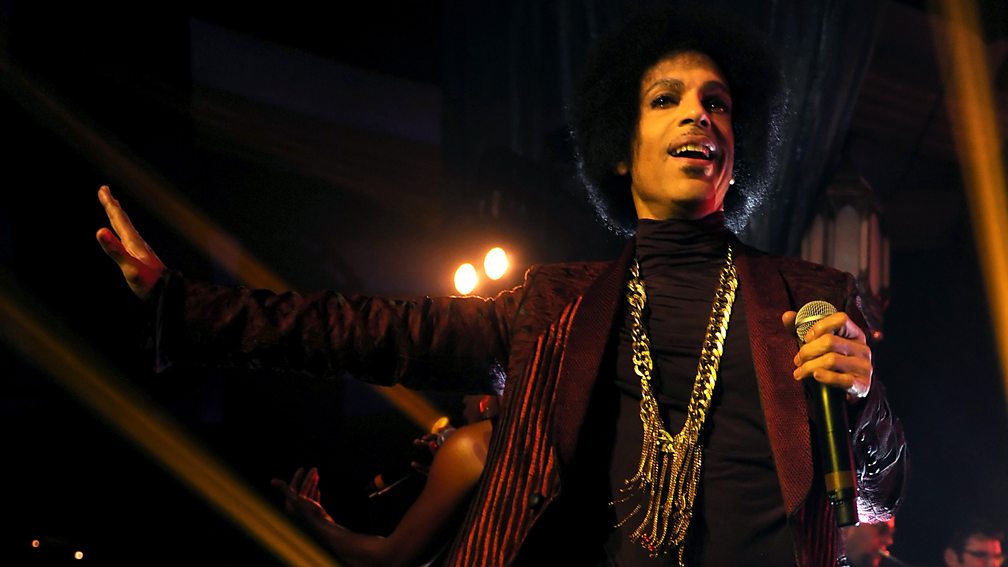 Few fanbases are as super-serious as Prince fans, or "fams" as they style themselves. And all of them doff their purple caps to superfan Alex de Marseilles, whose 3,224-disc collection of Prince records is the result of 30 years' commitment to Paisley. However, he freely admits it was a slow-burn infatuation – the Frenchman first heard Prince in 1984, when he saw the video for When Doves Cry on television, but found both the music and its maker "bizarre" and stuck with his Serge Gainsbourg, Nina Hagen and Jean Michel-Jarre records.
It wasn't until three years later that he became really hooked, when a friend gave him a copy of the album Sign o' the Times and he subsequently "discovered the wonderful world of Prince B-sides". He put the whole collection up on eBay in 2016 for a starting price of $100,000 with a catalogue totalling 26 spreadsheet pages. Sadly, despite such rarities as coloured vinyl Japanese editions and bootleg flexi-discs from Soviet Russia, there were no takers.
Nick DiFonzo – serious about seriously bad album covers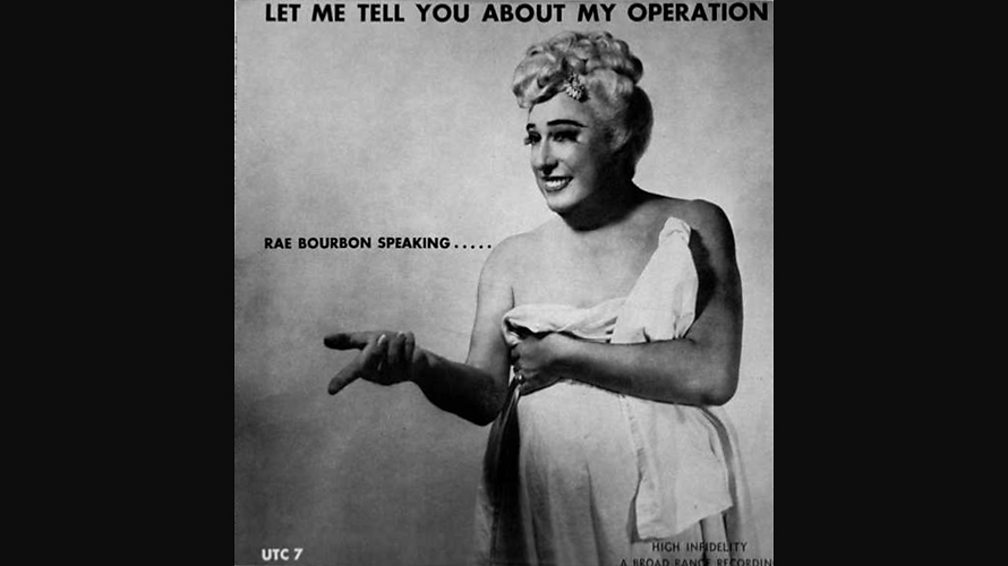 Most collectors start to amass the records of a particular artist or genre because they love the music. But there's also a particular grisly fascination with records that both sound, and look, really bad. Among the brave souls dedicated to collecting truly terrible vinyl is Texan Nick DiFonzo, whose 5,000-plus collection boasts some of the worst album covers ever seen. "There's at least 1,000 that I'd like to get rid of," he told Record Collector, "but many aren't valuable enough to sell."
Choice titles include the 1956 album Let Me Tell You About My Operation by drag artist Rae Bourbon, Firm Believer, an 80s Christian keep-fit album and compilation album Country-Style Aerobics. Most of them, said DiFonzo, "seldom warrant more than a cursory listen, to make sure the music is as mediocre as I thought it would be".
In 2006, DiFonzo published a book including the best of his collection, called Seriously Bad Album Covers!
Darren Long – now that's what we call a music collector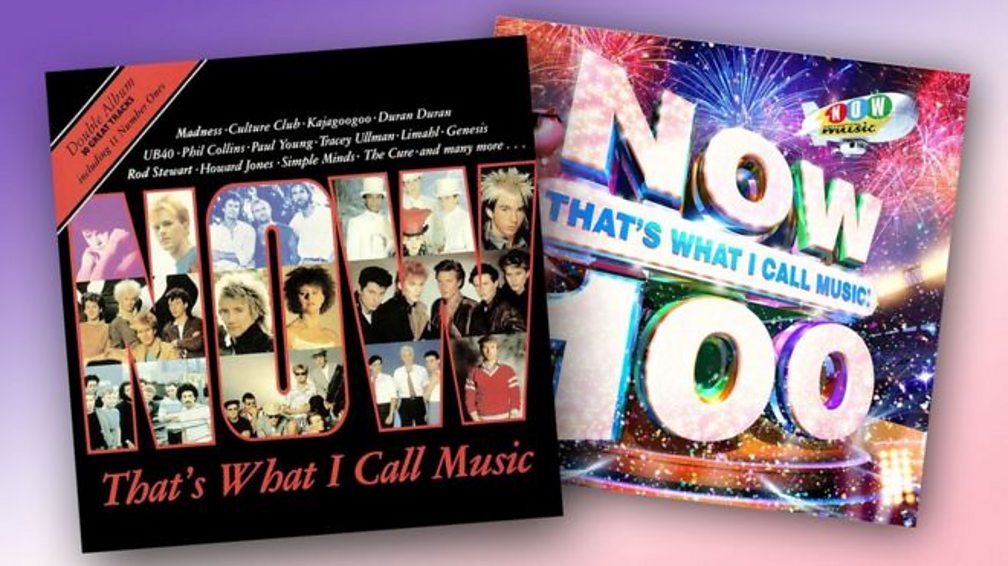 This year, the Now compilation series celebrated its 35th anniversary and its 100th album – and, after all that time, it's still going strong and topping the charts, with on average, four Now albums owned per UK household. Darren Long from Spalding, Lincolnshire, has a few more than that – in fact, he has every Now compilation ever released, including all the Christmas, dance, RnB and Ibiza specials, on multiple formats. That's over 21,000 artists and 250 hours of listening.
His grandad bought him his first album when he was five years old, and from then he was hooked on the convenient set of the year's pop hits. The most valuable Now in the collection is Now 4 on CD, worth as much as £600. "I use them for DJing, I use them for weddings, parties, absolutely everything, and my own pleasure as well," he told Spalding Today.
BBC News – Now That's What I Call Music: How one compilation came to rule them all
James Harknett – mad about Madonna
Madonna has been an inspiration to many over the decades, and has also inspired some very serious collections. James Harknett, who works in the beauty industry in London, was hooked when he first heard Holiday as an 11-year-old living in East Anglia. That 7-inch became his first Madonna record, and he began to paper his wall in images from magazines. Pieces from his collection – now over 10,000 strong – were used as part of a 2009 exhibition, Simply Madonna: Materials of the Girl, at Truman Brewery in London.
"My home is a living museum," Harknett told the website Madonna Tribe at the time. "All rare prints are framed, and all 2,500 magazines are shelved in plastic wrap."
"I HATE the word fan," he told the Independent, adding that he'd rather be seen as a "Madonna expert".
His collection includes costumes from Evita, a t-shirt reading "Kabbalists Do It Better" and a bracelet Madonna wore in the Material Girl video.
Harknett's husband, however, does not share his obsession. "He appreciates her music and fashion, but thinks she's an appalling person," he explained. "But if he despised her that much, he wouldn't be able to live with me."
Thomas Nordin – ABBAmaniac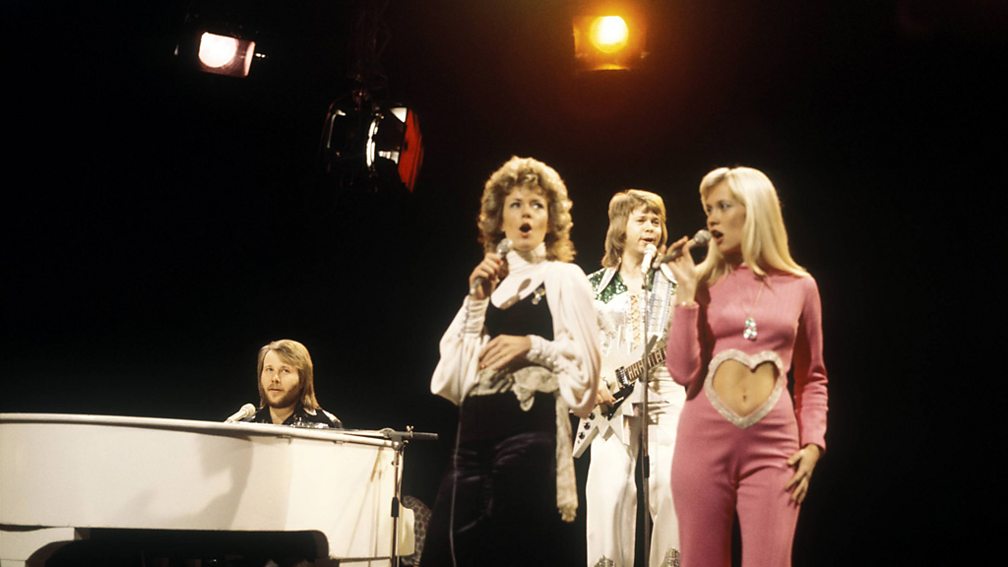 The ABBA: Super Troupers exhibition at the Southbank Centre in London opened in 2017 to critical acclaim, and there's also the news that the Swedish pop titans are to reunite for new music and tour as holograms in 2019.
ABBAmania has been reignited, but you'll have to stoke that mania to a much higher degree to compete with super-collector Thomas Nordin, from Sweden. His collection of more than 25,000 items, auctioned in 2013, included dolls, bags, soaps and even ABBA clogs, as well as ultra-rare gems such as a purple ABBA baseball jacket and a rare vinyl recording of the song Hovas Vittne from 1981 – a 50th birthday gift to the group's manager, only handed out to party guests. The gargantuan pop hoard was amassed over 40 years, beginning when Nordin saw ABBA sing Waterloo at the Eurovision Song Contest, aged nine.
Adrian Bayford – gaga about memorabilia
As the Metro reported, before winning, Bayford had owned a music shop, which he was forced to close. In June, he reopened as a memorabilia specialist, having spent £10,000 on some of Gaga's shoes, rare vinyls and costumes to be the crown jewel of his new shop. He told Cambridgeshire Live that the Gaga collection was a purely tactical move, and he's no Little Monster: "I'm a big rock fan, I like bands were people actually play instruments like AC/DC, Aerosmith and Iron Maiden." Bayford also explained to 6 Music, above, that he plans to open a record-pressing plant.
eil.com – the world's best online store for rare, collectable and out of print Vinyl Records, CDs & Music memorabilia since 1987