The longstanding member will be replaced by the Tom Petty guitarist Mike Campbell and Crowded House's Neil Finn
In a statement, the band announced: "Lindsey Buckingham will not be performing with the band on this tour. The band wishes Lindsey all the best."
Finn said in a statement: "Two weeks ago I received a wonderful invitation to be a part of a truly great band. A few days later I was standing in a room playing music with Fleetwood Mac. It felt fresh and exciting, so many great songs, a spectacular rhythm section and two of the greatest voices ever. Best of all, we sounded good together. It was a natural fit. I can't wait to play."
The band's Facebook page has since changed its profile image from one of the band to an illustrated picture.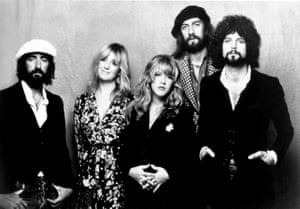 Buckingham originally joined the band in 1975 and played with them until 1987. In this incarnation, featuring Mick Fleetwood, John McVie, Christine McVie and Stevie Nicks, they released 1977's Rumors. The album sold over 40mcopies. Buckingham rejoined the band in 1997 and last year released a duet album with McVie.
His most recent performance with the band was during a concert in January honoring Fleetwood Mac as MusiCares Person of the Year. The Fleetwood Mac tour is to start in June. Last week, the band re-entered the US charts with Dreams after it was used in a meme.
From The Guardian
Collecting Fleetwood Mac or back catalogue Vinyl, CDs and Memorabilia by Lindsay Buckingham, Steve Nicks, Christine McVie or Mick Fleetwood? Explore the ever changing stocks at eil.com
eil.com – the world's best online store for rare, collectable and out of print Vinyl Records, CDs & Music memorabilia since 1987