From the Guardian
Small labels report lengthy production delays as big stars monopolise Europe's two main pressing plants.
A surge in demand for records by "dad rock" bands and blockbuster acts such as Ed Sheeran is delaying new releases by independent labels, as vinyl sales hit a 25-year high.
Indie labels say it is now taking several months, rather than weeks, to bring out a new record as the small number of surviving vinyl factories struggle to cope with orders.
"We've been making records continuously for 20 years and the lead time has gone up from three weeks to three months," says Gerald Short, founder of Jazzman Records. "The major labels have the leverage with the pressing plants due to the volume of business they can offer, which I can understand. Most record companies in the UK use plants in Europe these days, and at the moment the pressing plants just cannot cope with the demand. They're working 24/7."
Jonny Trunk, founder of Trunk Records, agrees: "I've never seen anything like it: it's a gold rush, and that is leading to delays. If a busy pressing plant gets an order from a major label saying, for example, 'We have 20,000 Dire Straits LPs to press', then the plant tends to drop production for smaller labels and press the big order."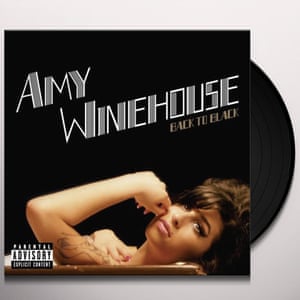 As music fans fall back in love with owning a record player, vinyl is enjoying a renaissance with sales jumping 37.6% in the first half of 2017 to £37.3m. The BPI, the music industry's trade body, predicts more than 4 million records will be sold this year, the highest since it began collecting data in the early 1990s. More than a million will be sold this month alone as records and record players once again feature heavily on Christmas lists.
Based on an analysis of its historical sales data, high street music retailer HMV believes 2017 will see its biggest sales figures for vinyl music since the late 1980s, when chart-topping acts included Kylie Minogue, Michael Jackson and Simply Red.
HMV rings up a third of all vinyl LP sales in the UK but supermarkets have been keen to take a slice of the action, with Sainsbury's recently releasing compilation albums under its new Own Label imprint, featuring 1970s hits including an excerpt from Mike Oldfield's Tubular Bells and 10cc's I'm Not In Love. Sainsbury's says it has shifted 300,000 vinyl albums since re-entering the market in March 2016 with Fleetwood Mac's Rumours – the grocer's best-selling album to date, with more than 12,000 copies sold.
"A lot of old fellas are buying reissues of the records they had in their youth before replacing them with CDs, which they're now getting rid of so they can buy the vinyl again," says Short. "We're talking Led Zep, Pink Floyd, etc – the usual suspects. But the main problem is an inability to plan releases properly. To promote a record you need to have a release date and a certain amount of time before that date to promote it. If you don't know when your stock will arrive, it's hard to set a release date … and if the record sells out fast, you need a re-press now, not several months later."
There is a shortage of pressing plants because many closed during the 1990s and 2000s when vinyl looked doomed – sales reached a nadir in 2007 when only 200,000 records were sold. In Europe, most records for major and independent labels are pressed by just two plants, in the Czech Republic and the Netherlands. However, even with a combined capacity of more than 100,000 units per day, their output is not enough to satisfy a newly hungry global market.
Amid the growing confidence that vinyl is here to stay as CD sales fall away, businesses are now pouring money into new plants. The Japanese arm of Sony Music will restart the manufacture of its own records next year to cope with huge domestic demand. Closer to home, Dublin Vinyl will produce 100,000 records per month when a new Irish factory is at full speed.
BPI chief executive Geoff Taylor suggests there is evidence that the vinyl demographic is starting to shift away from "baby boomer" males reliving their youth through reissued albums. The bestselling LP of the year now tends to be the overall bestseller – an accolade expected to go to Ed Sheeran's Divide this year – while recent research found a quarter of vinyl buyers are aged under 35 and one in four are female.
"Typically, vinyl sales are dominated by heritage rock acts, but in 2015, Adele's 25 was not only the bestselling album title overall – it also topped the year's official vinyl chart," says Taylor. "Last year, Amy Winehouse's classic Back to Black was the biggest selling vinyl title in December and the second-highest seller for the year overall."
eil.com – the world's best online store for rare, collectable and out of print Vinyl Records, CDs & Music memorabilia since 1987